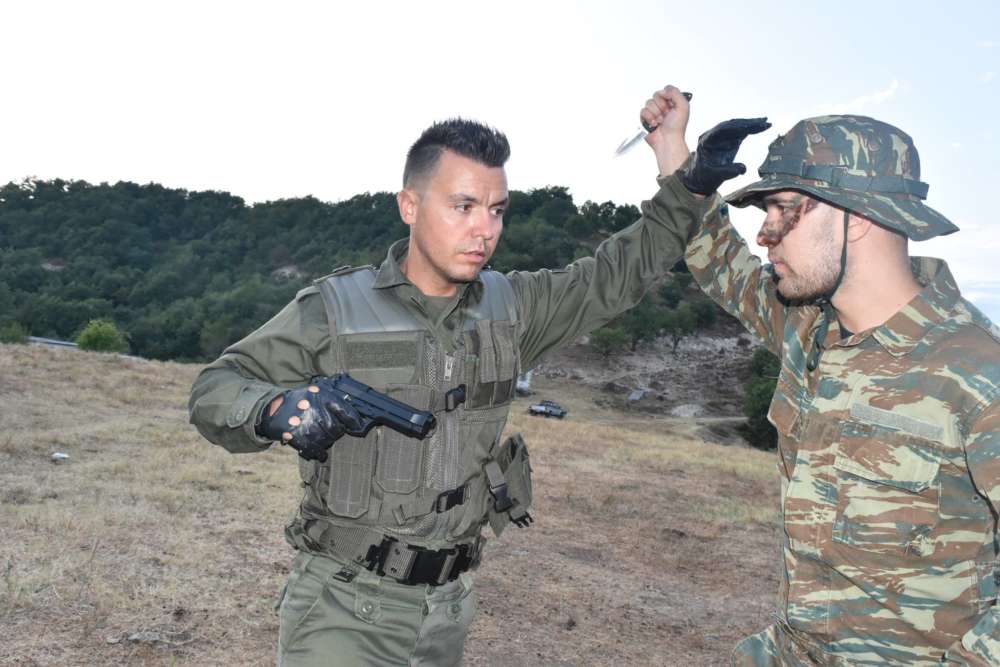 The goal of the SPECIAL FORCES-ARMY training program is to be field ready in the shortest amount of time possible while providing solid solutions to real-world army situations
. All the tactics and techniques in the program have been tested to be effective for a wide range of body types and strengths to ensure that our heroes have a better chance to return home safe when there work is done.
Hostage Rescue
Controlling suspect (without eliminating him) by one and leading him to custody
Controlling suspect (without eliminating him) by a team and leading him to custody
Quick way to eliminate an enemy with empty hands
Quick way to eliminate silently an enemy with a Knife
Gun Disarming (handguns and long guns)
Knife Disarming – Empty hands against knife
Knife to Knife – Using your own knife to defend against knife attack
Third party protection
Gun disarming in crowded area – without hurting innocents civilians
Gun retention – What to do when someone try to take your weapon (Long or short gun, holster/sling or in hands)
Gun disarming in executions positions-all directions
Gun disarming from distance (arm reach)
Close quarter protection in a confined places (corridor, elevator, car etc…)
How to finish an attacker when your weapon malfunctions
Mind over body special training-How to make your special unit guys tough and being able to finished any mission successfully no matter what!
CQB
The Close Combat System comprises techniques which enables the student to survive and operate in stressful confrontations at close range. The Close Combat System covers the whole spectrum of violence, from pure combat situations to self-defense and lawful authority using violence or verbal skills. Using his skills (= the result of his training), the student should win a combat situation, decide the necessary use of force as well as simply to avoid a confrontation by using tactics/strategy, techniques and act correctly in a polite but assertive manner.
NOW YOUR MILITARY UNIT CAN LEARN KMV SPECIAL FORCES-ARMY COURSE
HERE'S HOW TO GET STARTED
KRAV MAGA VIPER SPECIAL FORCES-ARMY TRAINING CAMP
KMV SPECIAL FORCES-ARMY TRAINING CAMPS ARE CUSTOM DEVELOPED AROUND THE UNIQUE REQUIREMENTS OF YOUR UNIT. CONTACT US TODAY TO SCHEDULE A TRAINING CAMP FOR YOUR UNIT.