Iskan Selim's Krav Maga Viper
Offers an assortment of Krav Maga courses for indoor and out door self-protection. We have faith in quality preparing and client benefit. Every course offered below is intended to lift the level of every student , in addition to having a fun and safe experience. KMV's main goal is to elevate the quality of Krav Maga Viper around the world by offering professional seminars to all.
KRAV MAGA VIPER INSTRUCTOR
We will train you with most effective training methods that are used by Israeli Special Forces to become an complete and accomplished instructor.
ELITE VIP BODYGUARD COURSE
With Elite V.I.P. Bodyguard we offer you a contemporary style of training to become a professional bodyguard and train your body as a defense machine, so you can protect your V.I.P with your body.
POLICE-LAW ENFORCEMENT
P.O.P.(Police Officer Protection) Seminar will train you to get abilities and knowledge to ensure yourself and preserve the public peace while utilizing the required measure of power to stay away from risk.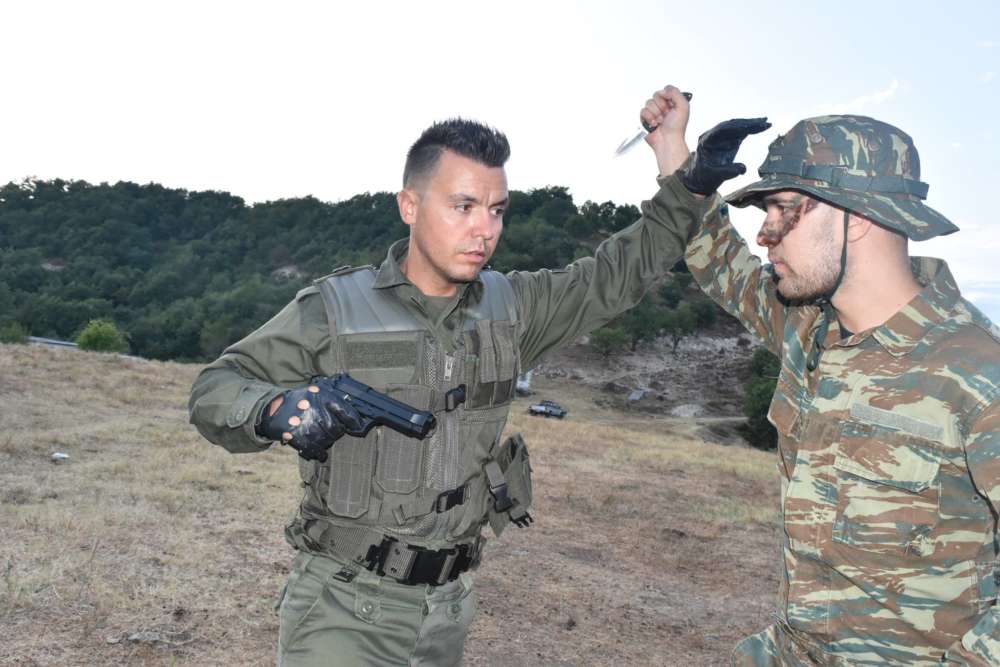 ARMY- SPECIAL FORCES
With its straightforward practical moves, KMV Army-Special forces sets you up for the sudden with techniques and strategies that can be executed successfully under the extraordinary weight of genuine clash.
ONE OF THE TOP SELF-DEFENSE SYSTEMS IN THE WORLD!
KRAV MAGA VIPER has sparing, full contact and surprise attack and not only against one, more and more opponents in all situations, and in upright combat and in case they drop you on the ground …
The main difference between KRAV MAGA VIPER and other martial arts is that KRAV MAGA VIPER does not prepare you for racing and sports but for SURVIVAL .!!!
WITH KRAV MAGA VIPER, YOU BECOME NOT ONLY FIGHTER, YOU BECOME A SURVIVOR, IT'S MORE THAN A MARTIAL ARTIST.
LEARN HOW TO SURVIVE…
Mastery and accuracy in complex techniques are great in the dojo, but we take you into the real world, the street.
Where the stress of sudden life-or-death situations makes complex motor skills impossible. Our emphasis on simplicity means you train on a tighter and more focused syllabus.
Knowing the way to survive and defend yourself under pressure can be the difference between getting home alive and becoming a tragic victim of violence.
Our training system focuses on SKILL, STRENGTH, and developing real FIGHTING EXPERIENCE, that prepares you for surviving at the worst treatments.
CHECK OUT OUR FULL SCHEDULE TO DECIDE WHICH TRAINING YOU PREFER
VIEW OUR HIGHLIGHTS
KIDS TRAINING CLASSES
THIS IS HOW WE GROW STRONG
ANTI BULLYING
Children & teenagers have to know how to protect themselves and survive from bullies, at school, at the street and everywhere where they will come face to face with that kind of situation.
JUNIOR BELTS
Children and young people need to know how to shield themselves from menaces. At the point when an encounter heightens they need appropriate self-preservation preparing.
FIGHTING - SPARRING
Using protective sparring gear (Boxing or MMA Gloves, Shin Guards, Headgear, etc.) Sparing will get your body strong but more importantly, your mind. In addition to covering different material from our Krav Maga Viper curriculum, we also cover different material from our Muay Thai, Boxing, MMA, and Ju-Jitsu curriculums.
[BOOK YOUR EVENT]
We are looking for new good collaborators, around the world in order to spread our training methods that well proofed themselves in the past years.
So if it interests you, we can make a friendly activity so I can present my perspective of Krav Maga Viper.
We look forward to hearing from you and
reserving your event today!
LOCATIONS
Πλάτωνος (Ηφαίστου) 671 00 Xánthi, Xanthi
Greece